Skip to content
Skip to main menu
The Woman Clinic
We provide space for women to discuss their most intimate issues with renowned specialists. We want to make sure women are aware of and understand all of the options available to them. Whilst we can offer advise on traditional treatment options we specialise in providing the most advanced and minimally invasive and non-surgical procedures. The Regenerative Woman Clinic offers a professional and holistic approach to patient treatment providing consultation, treatments and extensive follow-up care for at least one year and longer.  
Our exclusive Micro-Fragmented Adipose Tissue treatment uses your own regenerative cells to restore your vaginal health. A single visit offers a solution to a wide range of conditions including:
Vaginal Dryness and Itching
Our clinicians are leading specialists in their respective fields and will be able to discuss all of your regenerative options with you. A consultation will enable your specialist to provide you with an expert assessment and diagnosis and recommended the best course of action for you.
Consultant Gynaecologist, Miss Shohreh Beski explains how Micro-Fragmented Adipose Tissue (MFAT) can help…
"My special interest is in the menopause as I am one of those ladies who has gone through that and I have seen and felt myself, what problems it brings.
For women at this age, their vagina and vulva can be affected by the decrease of hormones and they can often tell me that they do not wish to have any further sexual intercourse and this is because of the dryness and pain experienced.
The new technique, which I am excited about is our Lipogems® (MFAT) treatment. It has been used for painful joints (orthopaedics) in over 30,000 patients by extracting repair cells or Mesenchymal stem cells and seeing joint pain decrease. We have also seen great benefits for postmenopausal women by restoring vaginal health.
We have seen the significant benefits of their postmenopausal symptoms and also how it worked in other ways which we didn't expect for example, for urinary stress incontinence.
Gynaecology conditions
Gynaecology conditions which can be treated with Lipogems® and MonaLisa include:
The treatment
The Regenerative Woman Clinic is the only clinic in the UK to offer Lipogems® as a new and innovative alternative to traditional gynaecological solutions. 
Lipogems® is a one-time treatment that relies on the bodies natural capacity to stimulate the repair of damaged cells. This pioneering and minimally invasive treatment is offered exclusively by the The Regenerative Clinic in the UK.
The regenerative cells injected into the genitourinary area can restore moisture, reverse the thinning of the vaginal and vulvar mucosa and alleviate symptoms such as dryness, soreness, burning and discomfort and is used to successfully treat a number of gynaecology conditions.
The Lipogems® procedure is a day-case sterile procedure performed in theatre, under a light General Anaesthetic. The procedure takes around 1 hour and is split into 3 simple steps:
1 Harvest
This step takes around 30 minutes and involves making two small incisions (0.5cm) in the skin around the abdomen to enable the fat to be removed using a water-assisted suction tool.
2 Processing
The regenerative cells are separated from your fat tissue using the Lipogems® system. Your cells aren't changed in any way and no other chemicals are added.
3 Injecting
Your adipose cells are injected into the genitourinary area by your gynaecologist. The injection sites are tailored specifically to each patient.
Why choose Lipogems®?
You are suffering from symptoms of the menopause in genitourinary area
You are unable to have sexual relationships due to pain
You are suffering with problems post childbirth
You are looking for a one-time solution to restore vaginal health
You are unable or do not want to take Hormone Replacement Therapy (HRT)
You have tried and failed vaginal laser therapy
The MonaLisa Touch® is a painless and minimally invasive laser treatment. By gently acting on the tissue of the vaginal mucosa, the laser stimulates the production of collagen and improves the functionality of the treated area.
The treatment is quick and pain-free and requires 3 separate sessions lasting 15 minutes each in an outpatient setting. A tissue regeneration process is triggered immediately and lasts a number of weeks. However, improvements can be seen from the first treatment.
The MonaLisa Touch® can be used to successfully treat:
Lichen sclerosus
Vaginal atrophy
Urinary stress incontinence
Why choose MonaLisa Touch®?
You are suffering vaginal discomforts such as dryness, soreness and incontinence

You are looking for quick and simple outpatient treatment
"After my second pregnancy I had problems because of vaginal laxity. MonaLisa Touch helped me a lot in improving my conditions and set my intimate life better."
F. A MonaLisa Touch for Vaginal Laxity
For more information about the procedure and aftercare please visit our FAQ page.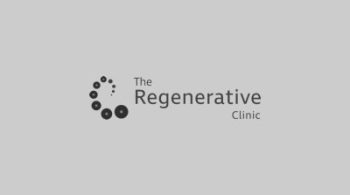 Lipogems® for Lichen Sclerosus
Since having the Lipogems® treatment Julie feels she has been given back her dignity as a woman.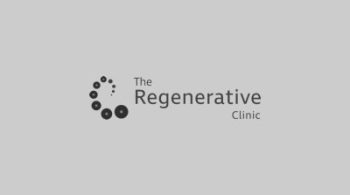 Lipogems® for Lichen Sclerosus
Neena feels as though a burden has been lifted and her emotional wellbeing has considerably improved following her Lipogems® procedure.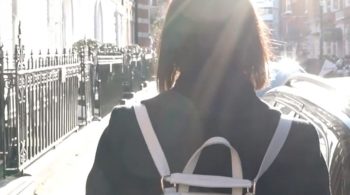 Lipogems® for Urinary Stress Incontinence
Following her Lipogems® procedure, Anna no longer has any leakage and the treatment has restored her confidence.