Platelet Rich Plasma (PRP) Injections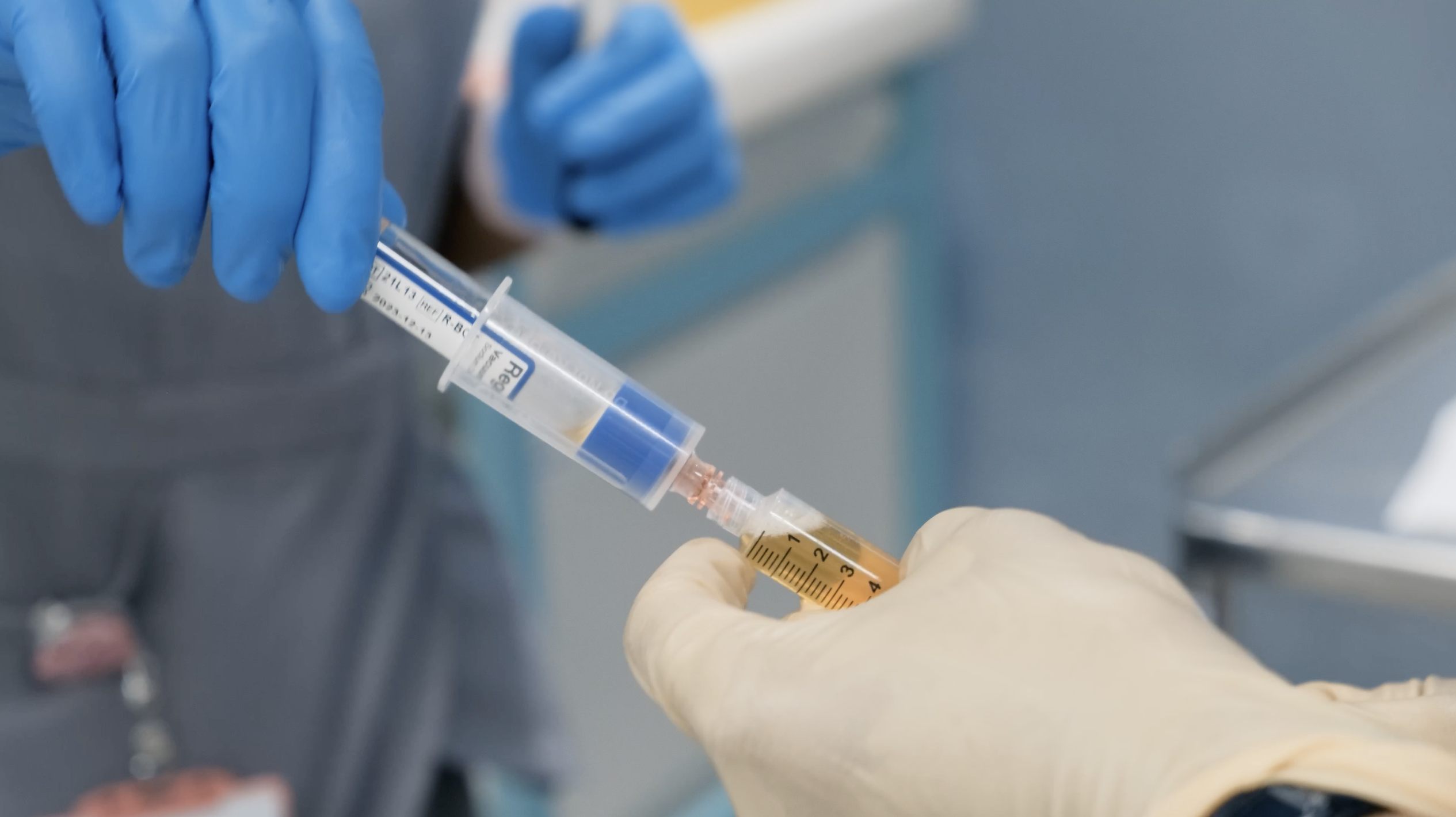 Platelet Rich Plasma (PRP) therapy takes advantage of your blood's natural healing properties to repair damaged cartilage, tendons, ligaments, muscle and bone. 
The PRP procedure involves taking a blood sample from a vein in your arm and then spinning the blood sample in a centrifuge machine to separate the desired components. Your blood is mostly liquid plasma but also contains solid components, including red cells, white cells and platelets. Platelets are vital in the healing of injuries and are separated in the centrifuge machine. The concentration of platelets is injected into your treatment site.
PRP treatment is performed in our outpatient clinic and can take up to an hour to complete. The treatment is generally administered at three weekly intervals and since the treatment is prepared from your own blood, it carries a low risk. The number of injections required depends on the injury but can range from two to six injections.
PRP Injections are effective in many areas of the body, limbs and joints such as the shoulder, knee, hip, back and spine, leg, foot, arm, elbow, toes, fingers, hand, thumb and neck.
This treatment is widely researched and supported in clinical papers. See our PRP evidence section.
Conditions and injuries treated with PRP
This simple outpatient treatment may help you recover from a painful sports Injury or chronic pain caused by osteoarthritis and tendinitis. A list of common conditions PRP can help are below:
Arthritis (osteoarthritis)
Tendon/Ligament/Sports Injury