It's Time To Get Your Joints Above Par This Winter!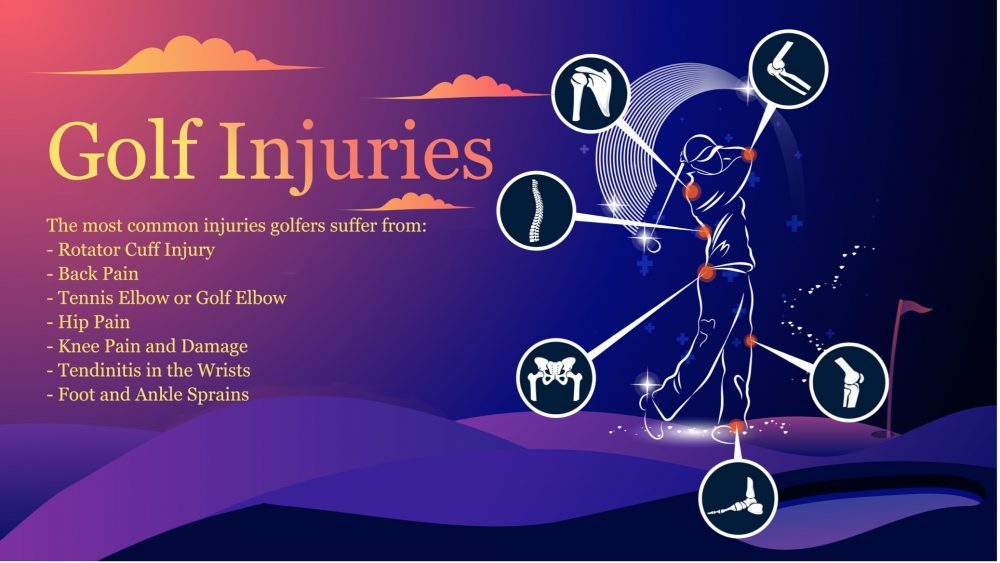 After a busy year of playing golf, it's that time of year where it gets too cold get an early game in on a Saturday morning. Whilst you're waiting for things to heat up, now is the perfect opportunity to get a specialist to look at what's causing that painful sting in your knees when you walk to the green or why you're unable to putt 15 feet without your golfers elbow causing you to flinch!

At The Regenerative Clinic, we are offering you a massive 40% discount on all consultations booked until January 21st!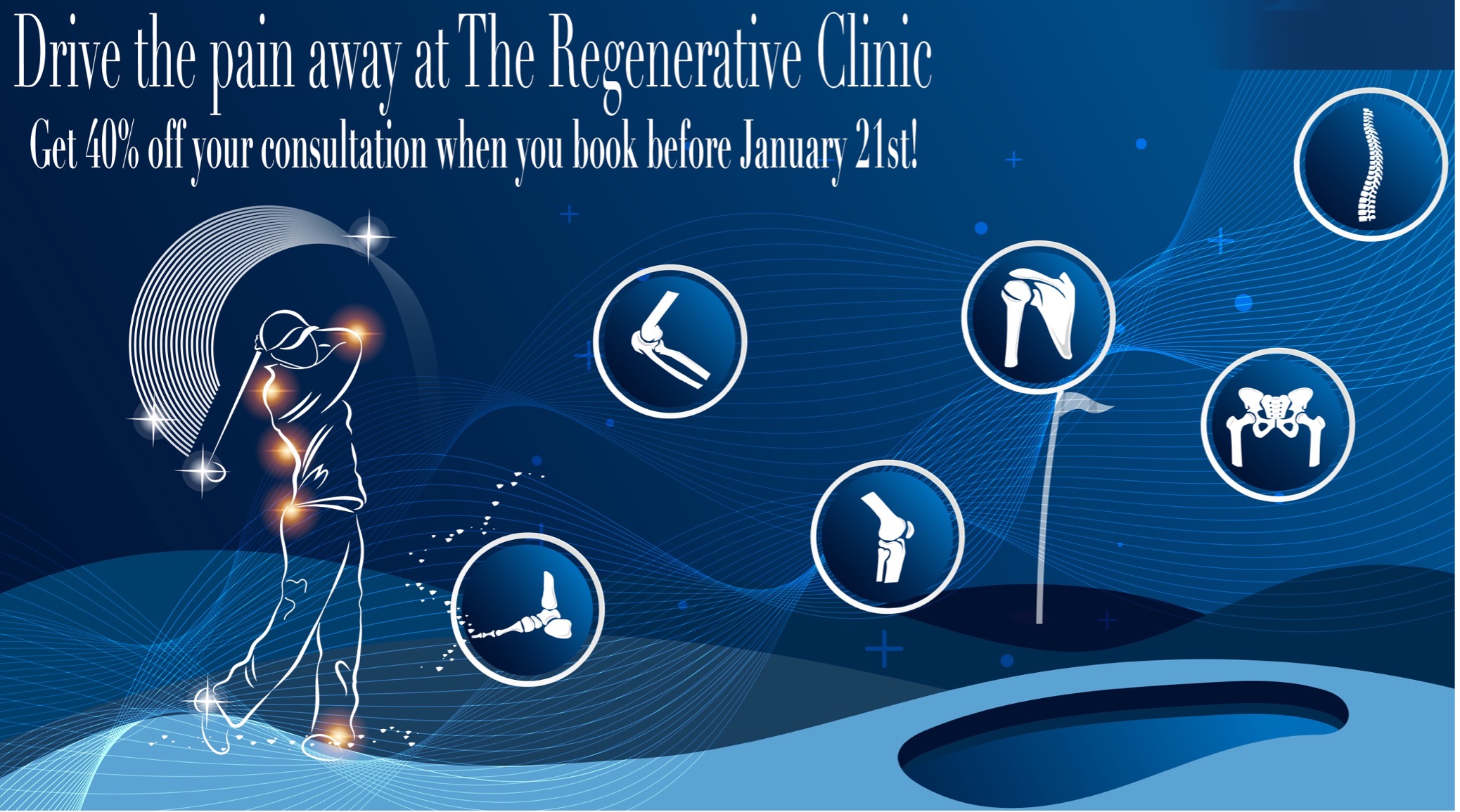 With winter here, you might find that your arthritis and joints hurt more than usual. This is because the cold weather can cause your joints to expand which leads to stiffness and pain. Low temperatures may also increase the thickness of the synovial fluid that acts as the joint's shock absorber, which in turn makes joints stiffer and more sensitive to pain.
The treatments we offer at The Regenerative Clinic are perfect for those wanting to relieve any joint issues this winter. We have a specialist for every body area you might be suffering with and specialise in regenerative treatments for those who want to avoid invasive surgery, perfect for golfers who want to get right back on the course when the weather warms up! We also offer 0% interest monthly financing on all booked procedures!


If you're interested in learning more about the treatments, click the button below or call us on 0330 2233332 today!
What treatments does The Regenerative Clinic offer?
Micro-fragmented Fat Injections (MFAT)
This day case treatment is exclusively offered to our patients. It uses pioneering technology using your body's own adipose (fat) cells to treat pain and inflammation with MFAT Injections. These Injections are minimally invasive and are carried out under ultrasound guidance. Altogether the procedure takes about an hour to perform with minimal recovery time. As well as being a potential alternative to surgery, MFAT Injections can also aid post-surgery recovery.
Platelet-Rich Plasma (PRP) Therapy
This is an effective and well-researched therapy that takes advantage of the blood's natural healing properties to reduce pain and improve joint function. It uses a specially concentrated blend of platelets prepared from your own blood to repair damaged cartilage, tendons, ligaments, muscle and bone. Treatment is administered via an injection and depending on the injury two to three injections may be required, performed at weekly intervals.
Bone Marrow Aspirates Concentrate (BMAC)
Bone Marrow Aspirate Concentrate (BMAC) is a non-surgical, minimally invasive, regenerative treatment that harnesses the natural ability to heal the body through the assistance of biological growth factors. BMAC utilises the regenerative stem cells collected from bone marrow to aid in the acceleration of healing moderate to severe osteoarthritis and tendon injuries.
As well as the treatments listed above, we also offer:
We can help you if you are experiencing symptoms of arthritis or pain in any of the following body areas:
To understand more about the non surgical options available at The Regenerative Clinic click here or call 0330 2233332