The Washington Post Publishes New Article on PRP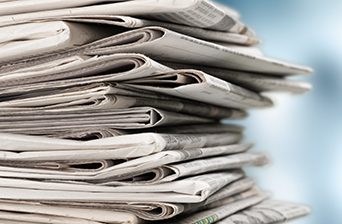 The Washington Post has recently published an article written by Marlene Cimons titled "Could platelet-rich plasma injections help avoid knee surgery? More studies may give answer" that offers some great information on the treatment. The article speaks on PRP as a treatment for arthritis and gives a brief insight into the history of the treatment. With quotes from doctors and surgeons who use regenerative treatments in their practise as well as a case study on Douglas Jantz, a recipient of PRP treatment for his osteoarthritis, the article is a must read for anyone considering PRP.
From the article:
After suffering for two years, Jantz readily agreed. "I thought it was definitely worth a try," he says. Jantz has had several PRP injections in each knee since 2018, and he says they helped. He's playing tennis again, mostly pain free, and doing other things that he found difficult before. "Today, I feel very good," he says.
"My goal as a knee surgeon is to save knees, so it's very exciting to see these emerging technologies," says Nicholas DiNubile, a Philadelphia-area orthopedic surgeon and vice president of the American Academy of Anti-Aging Medicine. "Several years ago, we used to say, in terms of regenerative therapies, that the marketing was ahead of the science," DiNubile says. "But today, the science is beginning to catch up. There is solid research that they are effective and safe. They don't regrow cartilage, but they reboot the knee in a way that it behaves better."
With regenerative treatments becoming more mainstream, it wouldn't surprise us if you get to read about them I the news on a weekly basis very soon. Click here to read the full article.
If you have any questions on the regenerative treatments we can do for you, call us on 0330 2233332 today!