NHS research boosts cyclist pedal power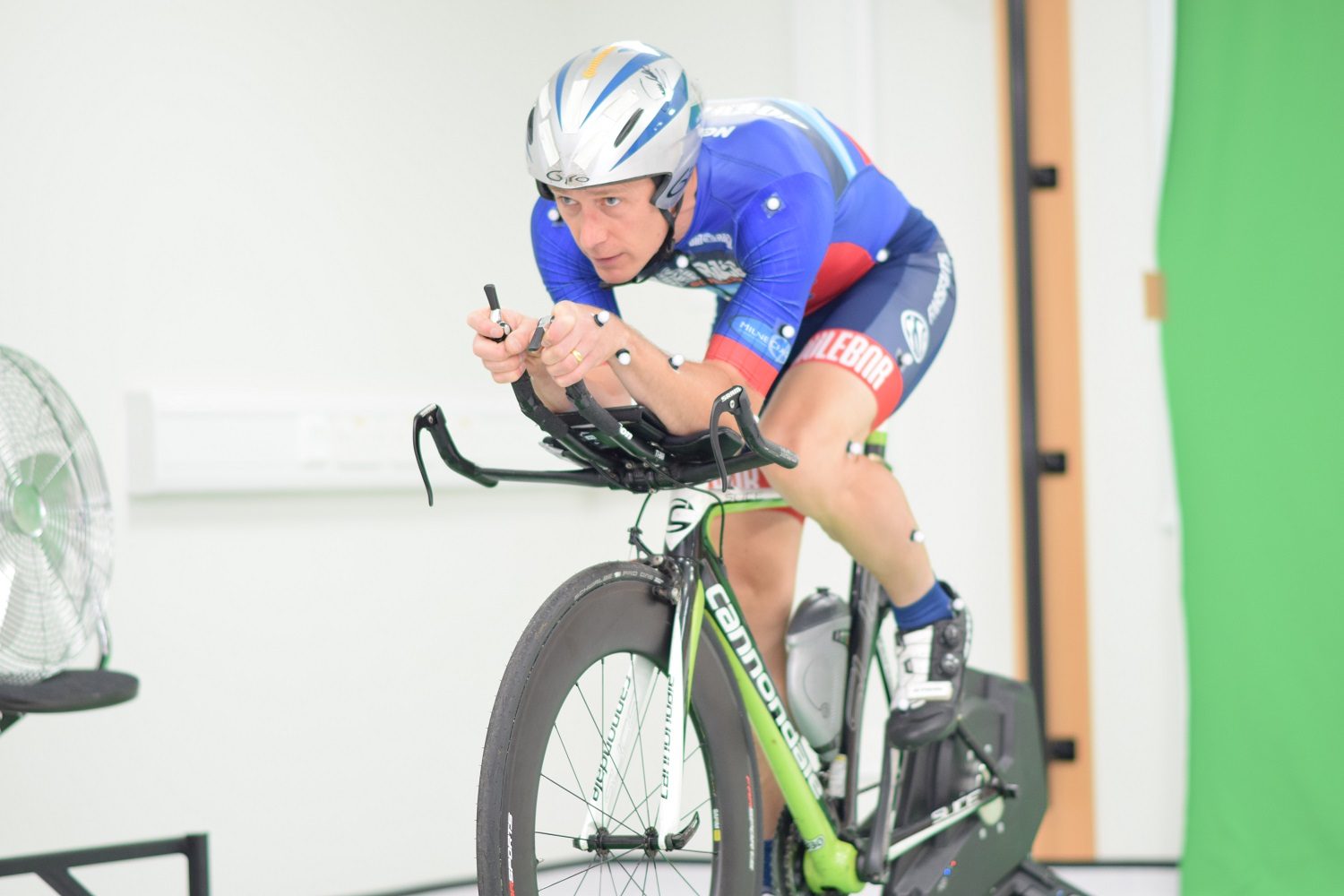 Orthopaedic specialists at NHS Golden Jubilee have carried out a study which could give elite cyclists a competitive edge by using a shorter pedal crank.
Golden Jubilee's Orthopaedic Research Team used a state-of-the-art motion capture system to collect data on patients who have had hip or knee replacement surgery.
This 3D motion capture system is commonly used in Hollywood to transform actors into superheroes and create other special effects but it can also be used to measure and examine human motion, helping to improve orthopaedic care for future patients.
The trail successfully determined if the length of the bike's crank – the stem which leads from the pedal to the chain cog – can have an effect on power production in an aerodynamic time trial position and whether it impacted on speed.
The results collected saw an average power increase of 4.33%, and an average gain in theoretical speed of 2.07% for all participants who used shorter cranks.
In addition to this, subjects who took part said they felt a reduced strain on hamstrings, hip flexors and gluteal muscles, aiding recovery and reducing overall strain.
Golden Jubilee Consultant orthopaedic surgeon, Jon Clarke, who was involved in the research, said: "The results of this trial have shown that using shorter bicycle cranks when cycling in an aerodynamic time trial position improves sustainable power output and final race speed."
"Therefore, shorter cranks may be used to obtain a competitive advantage while, from an injury prevention perspective, shorter cranks may also be beneficial as subjects reported feeling more comfortable in the aerodynamic position with the shorter cranks."
The trial included three 20-minute maximal cycling tests on three separate days. Power output and heart rate data was recorded for each of the tests and the frontal area of the subject was measured to calculate theoretical speed in a different position.