Michael Schumacher is 'conscious' after pioneering stem cell treatment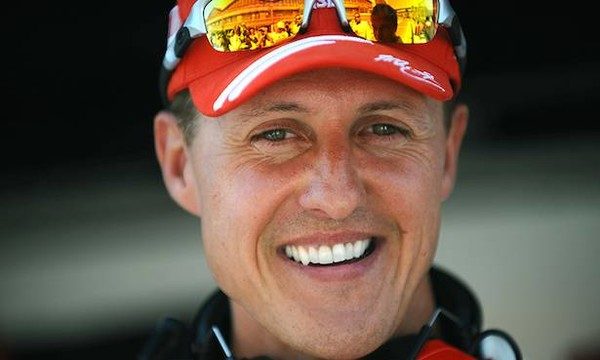 One the world's most pioneering surgeons in the field of stem cell treatment has conducted a successful procedure on Formula One Legend, Michael Schumacher, reports from Paris suggest.
Schumacher was brought to the Georges Pompidou hospital in the French capital surrounded by guards and entourage. It is believed that performed a pioneering breakthrough stem cell technique – the exact details of which remain confidential.
Schumacher, seven times World Champion driver, sustained serious life altering injuries in a freak skiing accident six years ago.
He is cared for by his wife, Christine and a trusted team of nurses and doctors, however, the exact nature of his injuries and current health status are shrouded in secrecy.
Much speculation hints that Schumacher has been given either stem cell transfusions of inflammation reducing stem cells as part of his ongoing care for the horrific head injuries that he has sustained.
Local news media reported that the Georges Pompidou hospital had 'turned into a bunker' during the visit of much-loved Schumacher. The reports of treatment give hope to millions of people seeking a cure for brain injury. No formal statement has been given by the hospital or by Schumacher's team or family. It has been confirmed by a nurse and by Schumacher's close friend Jean Todt who visited Schumacher in the hospital.
An unnamed Senior Cardiac nurse is reported to have confirmed that Schumacher was in their care, saying; "Yes, he is in my service." Giving hope to millions of adoring fans the same nurse added, "and I can assure you that he is conscious."
France had very strict medical privacy rules which preclude hospitals from compromising patient security and privacy. A formal confirmation of the likely type of procedure has not been confirmed thought sources seem to suggest that it is innovative stem cell treatment.
Simon Checkley, CEO, The Regenerative Clinic says; "It is important to remember that in the UK we are highly regulated on the use of these kinds of therapies. We cannot and do not offer the exact same treatment that Schumacher is reported to have had. However, the basis for this sort of treatment is the inherent healing and rejuvenating properties of activated mesenchymal cells.
Early results on more than 40,000 patients worldwide seems to show that these cells have an ability to amplify the body's natural capacity to remove and repair damage."
"The potential is incredible. We are currently using a different technique called AMPP to harness these cells from your own fat and blood and inject them into problem areas. Where we are seeing the most success to date – (and all of our patient's outcomes are being added to our own trial record to evidence the effects of this treatment) – is in arthritic joints, or injury or ailment related pain or immobility to joints; i.e. hips, knees, shoulders, toes etc. We inject the activated mesenchymal cells into the problem area using ultrasound and have had some excellent results. It is a day case procedure and there is a high indication that pain is significantly reduced. The treatment also appears to work well with some gynaecological conditions including vaginal atrophy, some side-effects of menopause and lichen sclerosus."
"It is wonderful to hear that Schumacher is doing well, and as medical professionals the improved welfare of our patients is what drives us. We wish him all the best for his continued recovery."
Who is the surgeon behind Michael Schumacher's stem cell treatment?
According to reports, the procedure was carried out by the French Cardiac Surgeon, Professor Phillipe Menasche.
The 69 year old surgeon is best known for performing the world's first ever embryonic cell transplant on a patient with heart failure in 2014. It was reported that Shcumacher was welcomed personally at the hospital by Menasche where he is based.
It is hoped that any stem cell methodology carried out by Menasche will continue to work within Schumacher's body to further aid his recovery. The legendary driver turned 50 this year but has not been seen in public since his freak skiing accident in 2014.
Professor Philippe Menasché, MD, Ph.D., Professor of Thoracic and Cardiovascular Surgery, University of Paris Descartes and an expert in stem-cell-derived extracellular vesicles for the treatment of heart failure. He has pioneered research and development in this area.
Menasché has earned his MD and Ph.D. degrees from the prestigious University of Paris. As a noted Professor of Thoracic and Cardiovascular Surgery at the University of Paris Descartes, Chief of the Heart Failure Surgery Unit of the Hôpital Européen Georges Pompidou, and Director of INSERM (National Institute of Health and Medical Research) laboratory that is focused on cell therapy for cardiovascular diseases, Dr. Menasché is one of the most sought after surgeons in the world.
Menasché has previously talked about treating the heart with stem cells. In detail he is very clear that his current thinking leads him to believe that the improvement does happen following stem cell treatment, and that the repair comes from the heart itself as it is stimulated by the molecules that are secreted by these transplanted cells during their presence, even if their presence is only for a limited time.
His theory and practice is based on the way that he can functionalize biomaterial and use it in such a way that it will release secretome over time in a controlled fashion. 'Secretome' denotes all of the complex factors that are secreted by a cell, along with the secretory pathway constituents. Menasché is at the very forefront of Thoracic and Cardiovascular Surgery and is running his own clinical trials to evidence the operation of stem cells within the heart.
However, it is unclear whether Menasché has performed a procedure on Schumacher's heart of some other ground breaking treatment.
Michael Schumacher's stem cell treatment – what you need to know
Racing legend Michael Schumacher won the Formula One Championship title seven times and turned 50 years old in January 2019. It was while skiing with his son, Mick (now also an emerging talent in Formula One with Ferrari) that Michael had a freak accident. It took place on 29th December 2013. Schumacher suffered a traumatic brain injury and was placed in a medically induced coma for six months until 16 June 2014. He left the hospital in Grenoble for further rehabilitation at the University Hospital of Lausanne in Switzerland near the family home.
Schumacher is adored by his fans. He has been honoured many times during his career. In April 2002, for his contribution to sport and in raising awareness of child education, he was named as one of the UNESCO Champions for sport, joining the eight other legends including; Pelé, Sergey Bubka and Justine Henin. He won the Laureus World Sportsman of the Year award twice, in 2002 and 2004 for his performances in the 2001 and 2003 Formula One seasons respectively. He also received nominations for the 2001, 2003, 2005 and 2007 awards.
In August 1995, Michael married Corinna Betsch. They have two children, a daughter Gina-Marie, born in 1997 and Mick, born in 1999. The family has always been very protective of their private life and are known to dislike the celebrity spotlight. The family moved to a newly-built mansion near Gland, Switzerland in 2007 with a private beach on Lake Geneva.
The family is mad about animals with several dogs that they have rescued, and horses which they keep at a ranch in Texas, USA. One of Michael's main hobbies was horse riding, and he also played football for his local team FC Echichens.
In the interceding years since his accident little is known other than his care is provided and overseen by Corinna, with a host of doctors, nurses and professional medical staff. Indeed, his actual diagnosis is shrouded in secrecy and the extent of his injuries and current status is unknown..
It is widely believed that the treatment that Michael Schumacher had would have cost easily in excess of £50,000 whereas AMPP therapy on your joint applied in London costs more in the region of £5,000
Michael Schumacher remains a ground-breaking individual. His treatment and use of this sort of cutting-edge innovation in his recovery will continue to inspire people and offer hope to millions. Stem cells treatments like this, although revolutionary, are still in their infancy. Much work is still to be done by the pioneering experts involved to document and record the results of this future forward treatment.