Continuing Professional Development courses at LRH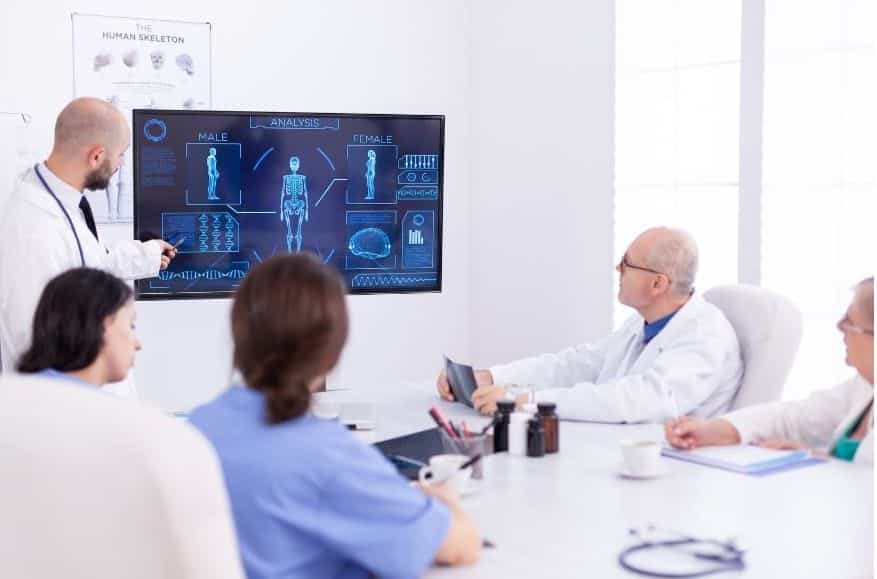 The Regenerative Clinic in conjunction with Living Room Health pride ourselves on our immediate access to specialist consultants, and on-site diagnostic modalities including MRI and Ultrasound – and top radiology sub-specialist consultants to interpret and report.

Our suite of governance and multi-disciplinary medical professionals keep us up to date on our rapidly adapting healthcare system. This is why we've decided to launch 'Living Room Learn' – a bespoke range of CPD courses aimed to provide courses delivered by professionals and experts in their field.
We offer both virtual and face-to-face events with access to live tutorials too.
What courses do we offer?
We endeavour to provide a range of courses to enable you opportunities to both learn and network across your speciality.
We hold monthly courses ranging from 1-2 hours in duration. We also have quarterly masterclasses which can provide up to 5 CPD points. Tell us what you think. – we also welcome your ideas on new topics for future Living Room Learn.
Our speakers
Our speakers are invested in our business and range from General Practitioners to Professors and Consultants, specialist physiotherapists and radiologists.
Our speakers are experts in their field and have been hand-picked by our Medical Advisory Committee to not only present and teach but also consult and practice with us. The content of each course is carefully considered by experts in the field and scrutinised to ensure that you are receiving up-to-date information on the latest techniques, diagnoses, and treatments.
Our prices
Our courses are just £15+VAT for the rest of 2022
Courses
Our first course kicks off on Thursday 29 September and is titled BIOLOGICS: JOINT PAIN AND NON-SURGICAL INTERVENTIONS. Please click here for more information.