LaingBuisson: Healthcare Business Intelligence Writes Article on The Regenerative Clinic's Aesthetics Department!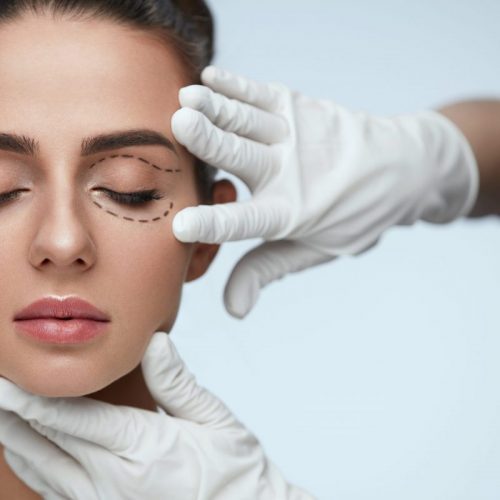 Health, Care and Education intelligence provider, LaingBuisson, have written an article on the launch of our new and improved Aesthetics department. Click here to be taken to their website and read it for yourself!
Late last year, we announced that our aesthetics clinic had recently welcomed the brilliant Mr Reza Alamouti to our roster of top surgeons. With an extensive background in plastic and reconstructive surgery, Mr Alamouti can offer you a chance to change how you face the world with a range of safe, effective, and proven treatments. From rhinoplasty to breast augmentation, our surgeons have a vast amount of experience treating patients in Londons Harley Street.
Mr Alamouti's exceptional experience allows him to be able to offer cosmetic procedures to both men and women. Helping you feel more comfortable in your own skin, whether you're looking for a natural look or something more transformative, we can help reveal the real you. Mr Alamouti is already taking bookings for the procedures located below, but don't feel too disheartened if what you are looking for isn't listed as we will be adding more exciting treatments over the next couple of months. Make sure you leave an enquiry so you're the first to hear about them when they launch!
Discover how to rejuvenate your appearance and boost your confidence…
Reveal yourself at The Regenerative Clinic
Treatments done at The Regenerative Clinic
Breast Augmentation
Breast Lift
Breast Lift and Implant (Bilateral)
Breast Reduction
Abdominoplasty
Liposuction
Abdominoplasty + Liposuction
Upper Blepharoplasty
Rhinoplasty
Dr. Reza Alamouti, Plastic and Reconstructive Surgeon
Mr Reza Alamouti is a Plastic Surgeon currently working in Harley street. His areas of expertise include breast aesthetic surgery, vaser liposuction and tummy tuck. He also performs reconstructive surgery in the National Health Service.
Mr Alamouti qualified in medicine in Tehran in 2000. He completed the masters in Aesthetic Surgery (MSC) at Queen Mary University in London and obtained international masters degree in Reconstructive Microsurgery at the University of Barcelona. He is a Fellow of the Royal College of Surgeons.
In addition, Mr Alamouti has published 17 surgical findings and frequently attends international and national conferences endorsed by world society of reconstructive microsurgery (WSRM), British Association of Aesthetic Plastic Surgeons (BAAPS) and the British Association of Plastic, Reconstructive and Aesthetic Surgeons (BAPRAS).
To book a consultation to see Mr Alamouti at The Regenerative Clinic click here now or call 0330 2233332