40% Off All Knee and Hip Consultations Including a Free Ultrasound Scan!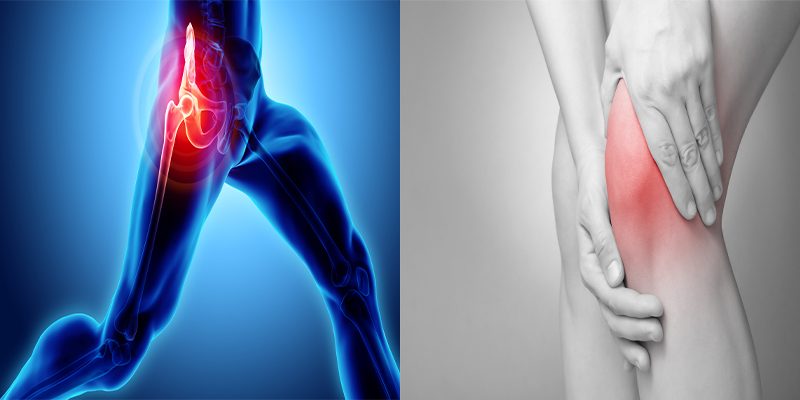 The Regenerative Clinic is offering everyone a 40% discount on the cost of all knee and hip consultation fees!
With winter just around the corner, you might find that your arthritis and joints may hurt more than usual. This is because the cold weather can cause your joints to expand which can cause stiffness and pain. Low temperatures may also increase the thickness of the synovial fluid that acts as the joint's shock absorber, which in turn makes joints stiffer and more sensitive to pain.
That's why we are offering everyone a 40% discount on all Knee and Hip consultations with our resident MSK expert, Mr Suresh Sudula. During your consultation, we are also offering you the chance to get a free ultrasound scan conducted by Mr Sudula. This is a great chance for Mr Sudula to examine any previous scans or x-rays you have had done and determine whether you are suitable the treatments that The Regenerative Clinic offers. If you are suffering with Knee Arthritis or you're experiencing pain in your Hip due to a sports injury, we have a treatment that can help you get back to being you again.
Although we can offer traditional surgery, we specialise in avoiding surgery wherever possible by using some of the worlds most advanced treatments to optimise healing such as Mesenchymal Cells derived from your micro-fragmented fat and Platelet Rich Plasma (PRP) treatment.
Let's beat the winter cold together before it gets here and book today!
What treatments does The Regenerative Clinic offer?

This day case treatment is exclusively offered to our patients. It uses pioneering technology using your body's own adipose (fat) cells to treat pain and inflammation with MFAT Injections. These Injections are minimally invasive and are carried out under ultrasound guidance. Altogether the procedure takes about an hour to perform with minimal recovery time. As well as being a potential alternative to surgery, MFAT Injections can also aid post-surgery recovery.
This is an effective and well-researched therapy that takes advantage of the blood's natural healing properties to reduce pain and improve joint function. It uses a specially concentrated blend of platelets prepared from your own blood to repair damaged cartilage, tendons, ligaments, muscle and bone. Treatment is administered via an injection and depending on the injury two to three injections may be required, performed at weekly intervals.