Skip to content
Skip to main menu
About MUHDO
MUHDO is a genomics and epigenomics specialist that provides DNA and Epigenetic testing, and offer a customisable digital health solution. They offer you a gateway into your genetic health with affordable genetic testing that gives you access to your core DNA health results. MUHDO gives you a DNA profile that can help highlight areas where you can improve your genetic health. From a simple saliva test analysed in a world-class global laboratory, MUHDO provides you with reports on your health, diet, physical health, and meal guides, all tailored to your DNA. The focus on inner health enables them to measure and monitor a range of inner health metrics, including biological age, hearing, memory, eyesight, and inflammation. This helps explain how our lifestyles and environments affect how our genes function and express themselves.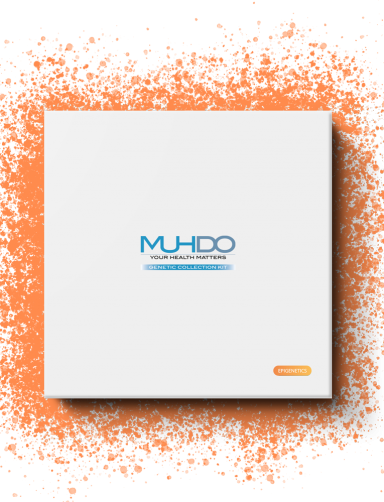 Procedure
Please read the following information before your book your appointment.
Step 1
Once you have collected your Mudho kit in store, the first step is to download the fully-featured app from the Google Play Store or the Apple App Store. Once you have the app, follow the instruction in the app to register your details. Enter your details and tell us about yourself. You'll also need to link your sample to the account, otherwise we can't process your sample. You'll need to find the barcode on your test tube and scan it into the app so that it will connect you and your account to the kit.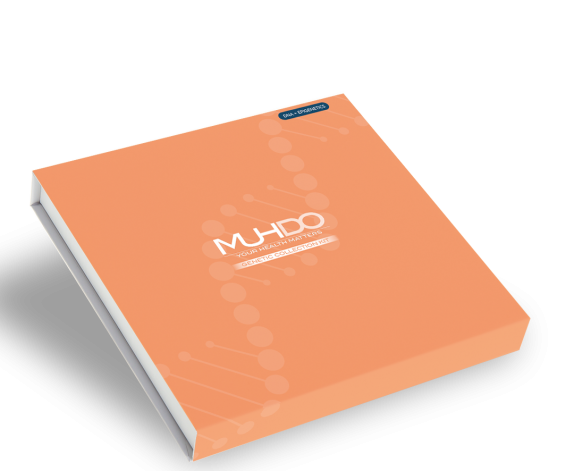 Step 2
Next, you will need to prepare the sample tube and fill it with your saliva. You should wait 30 mins after eating, drinking or smoking before providing your sample. Put the sample in the pre-paid test tube, seal it well and pop it in the post. Your results can take up to 4 weeks to be processed, and epigenetic results can take up to 8 weeks. We will inform you when we have received your sample.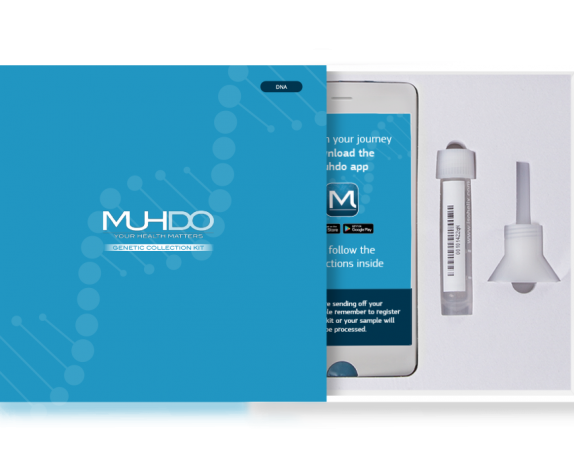 Step 3
Once we have analysed your sample, we will analyse your data in a world-class global laboratory, and you will receive access to a selection of reports that will help better equip you for whatever lies ahead. 
Will will provide reports on Immunity, Anti-Ageing, Heart Health, Mental Health, Skin Health, Addiction, Gut Health, Eye Health, Injury Risk, Muscle Health, Sleep, Stress, Biological Age, Eye Age, Memory Age, Hearing Age, Inflammation Score. These reports will enable you to learn how your body responds to certain foods, inform you of any genetic weaknesses to plan ahead, understand your exercise recovery times, and master vitamin and supplement combinations tailored to you.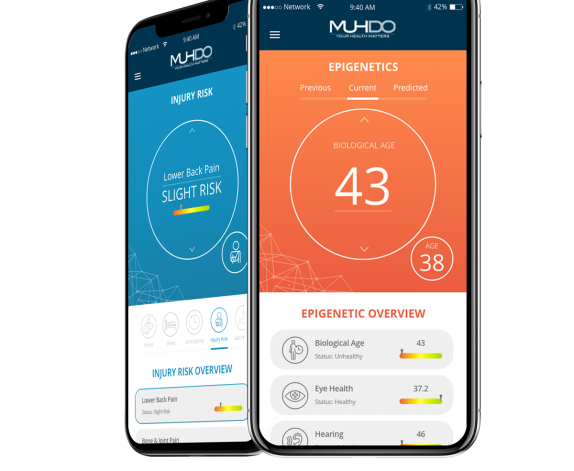 Reviews
We value our customer's feedback and opinions. Click the 'Write a Review' button below to share your experience.